Interesting finds, home-built ROV (Remotely Operated Vehicle) progress updates, and general discussion about ROVs and West Coast marine adventures.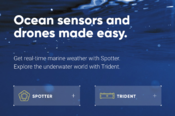 OpenROV has merged with Spoondrift to form Sofar Ocean Technologies.
TechCrunch says that SolarCity co-founder Peter Rive is the driving force behind this merger and funding round.
Sofar currently has two main products, the Trident ROV and the Spotter ocean sensor. Not much information is available on any plans they might have to continue developing DIY ROV kits like the OpenROV 2.8.
OpenROV kits are sold out, but some parts still appear to be available on the OpenROV Store. Even the parts might not last for long, though, without an official commitment from Sofar.
Here are some recent video reviews of new ROVs, found on the youtube channel of Dustin Dunnill (definitely subscribe if you're interested in anything RC or ROV).
DeepTrekker DTG2 Worker

AquaRobotMan NEMO

Gladius MINI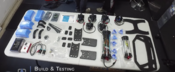 Spotted some fantastic videos on Reddit of the BlueROV2 being unboxed, assembled, and tested. If you want to see the process, check these out.
BlueROV2 is a six-thruster ROV that can operate at a depth of 100 metres (300 feet). They also have an aluminum electronics enclosure that enables some models of the ROV to reach depths of 400 metres (1312 feet).
The base model costs $2,784 USD, although you'll probably want to include the tether and some lights (for a total cost of $3,483 USD). The ROV can be purchased from their store or from a number of distributors.
The Canadian distributor Schooner Labs provided the videos below.
Unboxing the BlueROV2
Read more of this post »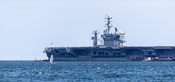 This post from "The National Interest" recounts some details of a report that suggests Swarms of ROVs could make it so easy to detect nuclear submarines that their strategic purpose would be nullified. They mainly talk about airborne drones, but they also refer to undersea sonar-equipped "robot gliders" as an important tool in the submarine hunter's kit.