Interesting finds, home-built ROV (Remotely Operated Vehicle) progress updates, and general discussion about ROVs and West Coast marine adventures.
DJI has updated their website with a countdown timer and a promise of something that will help you "UNLEASH YOUR OTHER SIDE".
The artwork for the teaser has a distinctly marine feel.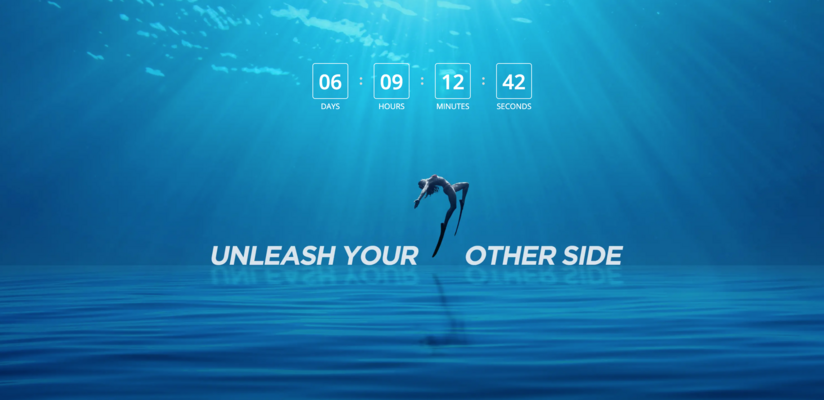 (From https://www.dji.com/ca/trailer)
Could they be planning to launch an ROV? Or will it merely be a highly water resistant aerial drone?
We'll find out in 6 days.
If it's an ROV, maybe I'll be able to request a review unit? 🤔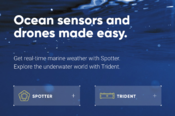 OpenROV has merged with Spoondrift to form Sofar Ocean Technologies.
TechCrunch says that SolarCity co-founder Peter Rive is the driving force behind this merger and funding round.
Sofar currently has two main products, the Trident ROV and the Spotter ocean sensor. Not much information is available on any plans they might have to continue developing DIY ROV kits like the OpenROV 2.8.
OpenROV kits are sold out, but some parts still appear to be available on the OpenROV Store. Even the parts might not last for long, though, without an official commitment from Sofar.
Here are some recent video reviews of new ROVs, found on the youtube channel of Dustin Dunnill (definitely subscribe if you're interested in anything RC or ROV).
DeepTrekker DTG2 Worker

AquaRobotMan NEMO

Gladius MINI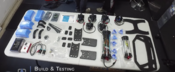 Spotted some fantastic videos on Reddit of the BlueROV2 being unboxed, assembled, and tested. If you want to see the process, check these out.
BlueROV2 is a six-thruster ROV that can operate at a depth of 100 metres (300 feet). They also have an aluminum electronics enclosure that enables some models of the ROV to reach depths of 400 metres (1312 feet).
The base model costs $2,784 USD, although you'll probably want to include the tether and some lights (for a total cost of $3,483 USD). The ROV can be purchased from their store or from a number of distributors.
The Canadian distributor Schooner Labs provided the videos below.
Unboxing the BlueROV2
Read more of this post »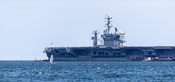 This post from "The National Interest" recounts some details of a report that suggests Swarms of ROVs could make it so easy to detect nuclear submarines that their strategic purpose would be nullified. They mainly talk about airborne drones, but they also refer to undersea sonar-equipped "robot gliders" as an important tool in the submarine hunter's kit.
Mysterious 'Long-Arm Squid' is a Lovecraftian Horror of the Deep
Ten years ago, out in the middle of the Gulf of Mexico, a ROV employed by the Shell Oil Company was quietly moving through the chilled, dark waters of Alaminos Canyon. It was nearly 8,000 feet below the ocean's surface, creeping along, inspecting the underwater area around the Perdido oil platform (the deepest offshore drilling site in the world) when its operator came upon a creature that inhabits both the depths of the ocean and the subconscious mind. The strange being from below was a "long-arm squid," a 26-foot-long nightmare with elbowed tentacles and pulsating fins that undulate in a way that says: My kind were here for eons before you, and will be here for eons after you. Read more ...
Tiger ROVs selected to clear nuclear waste
Two Saab Seaeye Tiger remotely operated vehicles (ROVs) have been selected by Sellafield to clear nuclear waste in the radioactive ponds at the Sellafield's nuclear site, the company announced on 3 October. Read more ...
Rovco joins NVIDIA Inception Programme
UK-based subsea company Rovco has announced plans to take artificial intelligence (AI) to new depths after being selected to join the NVIDIA Inception Programme. Read more ...
DIY 3D-Printed Kort Nozzle Thrust Test
And finally, here's a quick youtube video of a DIYer testing out the 3D-printed Kort nozzle. This 3D print, and many other useful ROV-related 3D objects, can be found at the Thingiverse link on the ROVCentral Resources Page.
In the 1930s, William Beebe and Otis Barton used a large steel ball called the Bathysphere to set a submarine depth record that would stand for 30 years.
I recently learned of an initial failed test for their Bathysphere project, one that could have easily killed anyone in the sub as well as people on the surface. They sent the Bathysphere down to a depth of 3,000 feet - unmanned. When they pulled it back up, they could tell something was wrong. There was a small stream of water spraying out from inside it. What happened next was actually captured on video, but I encourage you to read the text description before watching, as it explains some of the things that are happening.
Read more of this post »
Avro Arrow models search team says 'there are more jets out there than originally thought'
"Members of the Raise the Arrow expedition unveiled still photographs and underwater video from a remote-operated vehicle on Friday morning in Toronto, confirming the discovery of the free-flight model." (Read more ...)
Wreckage Of USS Indianapolis, Sunk By Japanese In WWII, Found In Pacific
"For 72 years since the cruiser USS Indianapolis sank after being struck by Japanese torpedoes in the waning days of World War II, its exact resting place had been a mystery." (Read more ...)
NASA's Jet Propulsion Lab Orders an ROV
"National Aeronautics Space Administration's (NASA) Jet Propulsion Laboratory (JPL) has placed an order for an unmanned underwater vehicle to be used for the creation of multidimensional maps of oceanic environs as part of its Ocean Worlds exploration program." (Read more ...)